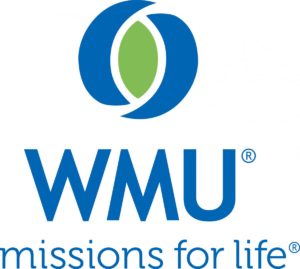 "I have become all things to all people so that by all possible means I might save some. I do this for the sake of the Gospel, that I may share in its blessings."
1 Corinthians 9:22b – 23 (NIV)
Women on Mission and the Men's Ministry will meet for a meal together on Monday night, September 30, at 6:30 p.m. in the Worship Center. Women are asked to bring a dish from an old family recipe for the night's meal. All men and women are invited. *** This meeting will include our fall gift exchange. Please bring a gift costing around $10 to exchange **
Our missions focus for September is: "Pursuing God through the Word; working together to serve others."
WMU's Mission is to Inform and Inspire Christians to Influence Their World for Christ
WMU Challenges Christian Believers to Understand and be Radically Involved in the Mission of God Through:
Engaging in Mission Action and Witnessing
Developing Spiritually Toward a Missions Lifestyle
Participating in the Work of the Church and Denomination
Our current weekly Bible study, Jim Cymbala's "Life-Changing Prayer" will end with our September 10 meeting. We will start our next Bible study "Who Is Jesus?" on October 1, at 6:30 p.m. in the Choir Room. A light meal will be provided. This five-week study by Louie Giglio "invites us to meet God in both our intellect and our hearts … as we witness how Jesus appeared and shaped the landscape of history, just as He shapes the landscape of our lives for eternity."
The mission of WMU is to inform and inspire Christians to influence their world for Christ. There are opportunities for individuals and families "to grow in missions discipleship" through: "Praying for missions. Doing missions (mission action) and telling others about Jesus. Learning about missions—learning what the Bible says about making Jesus' name known everywhere, and learning what missionaries do. Supporting missions—giving for missions work and encouraging missionaries and their families. Developing spiritually toward a missions way of life—growing every day in our relationship with Jesus Christ…Since 1888, WMU has helped Southern Baptists take part in missions discipleship."
Christian Ministry Center
Remember the needs are year-round. When you buy some of these items and place in the containers in the Worship Center, it is important to pray for the individuals who will be using these items.
Food items including: canned fruit, potatoes, green beans, corn, sweet peas, mixed vegetables, pinto beans, pork & beans, lima beans, carrots, black beans, tuna, Sloppy Joe, beef stew, Vienna, luncheon meat, grits, oatmeal, flour, sugar, dry beans, rice, mashed potatoes, oil, pancake mix, syrup, jelly, peanut butter, Ramen noodles, and spaghetti sauce.
Toiletry items including:
toothpaste, soap, shampoo, toothbrushes, deodorant, feminine items, diapers size 4 & 5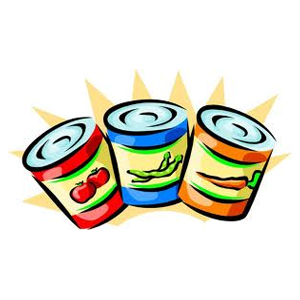 Cleaning & Paper items including:
dish detergent, laundry detergent, cleansers, toilet tissue.
This year we have set a church goal of providing and filling 50 backpacks. Food is one of the major needs but there are other items to include as well. You can help with monetary donations to purchase needed items and fill backpacks by mid November. Christmas backpacks distributed in West Virginia communities this year are a tangible expression of Christ's love for each child and teen living in poverty. Please sign-up in the Worship Center if you are willing to provide a filled backpack. By the end of October, we must confirm how many backpacks our church will be able to provide this year. For more information about items that are needed for backpacks, contact Robin McCartha, 803-892-3708.
https://www.scwmu.org/christmasbackpacks
Christmas Backpacks Gift Suggestions All zippered backpacks and gifts are to be NEW items. No used items please.
For each NEW zippered backpack, please include:
• Children's or Teen Bible (KJV, God's Word, or CSB version) Always include a copy of the Christmas Story (We will provide!)
TOYS (At least 1 item): Small cars, balls, dolls, stuffed animals, kazoos, harmonicas, yo-yos, jump ropes, sidewalk chalk, small Etch A Sketch®, toys that light up or make noise (with extra batteries) , Slinky®, Frisbee, card games such as Ol' Maid, Go Fish, etc.
HYGIENE ITEMS (At least 2 items): toothbrush, toothpaste, mild bar soap (boxed and in a plastic bag), shampoo (securely sealed & in a plastic bag) hairbrush, comb, pony tail holders, barrettes, hair clips, washcloth, etc.
OTHER (At least 2 items): Age-appropriate Christian books, sunglasses, toy jewelry, watches, flashlights (with extra batteries)
FOOD (At least 2 items): Canned food items with pop-tops (nothing which requires a can opener and no plastic containers), protein bars, hard candy (NO chocolate) and lollipops (please double bag all candy), mints, gum, NO food items with peanut butter or nuts).
CLOTHING (At least 2 items. All clothing items must be new with tags/packaging): T-shirts, underwear, socks, warm hat, gloves, scarf, ball cap, fleece pullover, warm outerwear
Additional Ideas to consider for older kids (11-17):
GIRLS: lip gloss, costume jewelry, scarves, friendship bracelets, craft kits, journals, fun socks & slippers, doodle books, Spirograph kit, feminine hygiene suppliest BOYS: LEGOS®, card games, hand-held electronic games, flashlights (with extra batteries), basketball, soccer ball, NERF™ football
Please do not include any food items that are perishable or can be easily crushed or opened while in transit. Please do not include any knives.
Gender Blue = Boy Pink = Girl
Age Purple = Ages 2-3 Yellow = Ages 4-7 Green = Ages 8-10 Red = Ages 11-14 White = 15-17
(Please note what age and gender the backpack is made for and we will put the appropriate ribbon on it)

We have a goal of 200 shoeboxes for 2019. Your help is needed as we gather items each month to work toward that goal. For February, please donate toothbrushes, deodorant, and combs. Boxes are labeled in the Worship Center. To support this mission project with financial donations, please mark your envelope and/or your check's memo line "WOM/Shoeboxes" payable to FBC Gilbert. We also need donations of clean, used t-shirts for making jump ropes to include in shoeboxes. Place your t-shirts into the labeled box. T-shirts may be stained or printed but need to be either 100 percent cotton or at least an 80/20 blend to stretch as needed in making the jump ropes. A work date to make jump ropes will be announced when we have collected sufficient t-shirts.
Season of Prayer for State Missions
will be September 8 – 15. We will continue to receive the Janie Chapman offering through the month of September. Funds collected for this offering go to State Missions, Missions Education, and Kingdom ADVANCE in South Carolina. "In 1902, Janie Chapman became the first president of South Carolina WMU (SC WMU) and served for 22 years. She was said to be a person of strict discipline with inner strength and a gentle spirit. She did her work well for the Lord. Her personal motto was 1 Corinthians 15:58. She gave us an example of a woman who lived out this Scripture. While she was president, WMU celebrated their 25th anniversary and Janie wrote: "We do not want to live too much in the past-just an occasional reminder of the stalwart (courageous, strong) and true souls who dared to blaze new trails." Janie often identified the purpose and power of WMU:
'Spiritual power is the greatest power…The object of our work is soul saving at home and abroad.'
The Janie Chapman offering is still about 'soul saving,' sharing Christ here and around the world."
Christmas Prisoner Packets
Since 1976, this ministry has encouraged churches to give generously. Last year approximately 24,000 packets were distributed to inmates in South Carolina. Because many prisoners have no visitors, this Christmas gift provides hope and love to these inmates. You can be a part with financial donations that will allow Women on Mission to purchase items for the approved SC Department of Corrections list or provide items below. Deadline to donate is December 1. If you make a financial donation, make your check payable to the church and note on the check's memo line and on the offering envelope "WOM/Prisoner Packets." On packing day, a Message of Hope – the story of Christ's love and forgiveness – will be added to each packet. Thank you for sharing the love of Jesus with those who need to know Jesus in a personal way.
ONE black non-retractable pen (no wire clips, no other color ink)
ONE writing tablet no larger than 5 1/2″ x 8″ (no wire bound books, composition books, or post-it notes)
ONE adult toothbrush (individually factory-sealed, no multi-packs)
ONE 4 oz to 6 oz toothpaste (no travel size)
ONE 3.2 oz to 6 oz bar of soap (no travel size, no unwrapped/unboxed bars)
TWO rolls of hard candy like LifeSavers, Mentos, Breath Savers (NO Smarties, Sweetarts, Necco Wafers, Rolos, Starburst, TicTacs)
FIVE first-class #10 Stamp-Embossed Envelopes (from US Post Office,NO regular stamps or other size envelope) ONE gallon size zipper bag (no other size bags accepted)
ALL ITEMS MUST FIT IN THE ZIPPER BAG WITH ZIPPER CLOSED SECURELY.