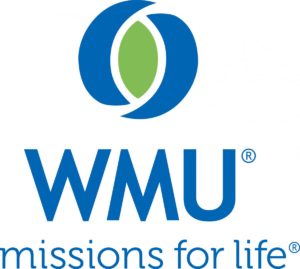 "I have become all things to all people so that by all possible means I might save some. I do this for the sake of the Gospel, that I may share in its blessings."
1 Corinthians 9:22b – 23 (NIV)
The next monthly meeting for Women on Mission and the Men's Ministry will be Monday night, February 25 at 6:30 p.m. in the Worship Center. Ladies, please prepare your favorite recipe for the night's meal.
Our current Women on Mission Bible study, Church of the Small Things is scheduled to end on February 19. Our next weekly Bible study, Lysa TerKeurst's It's Not Supposed to Be This Way, will begin on March 5 and continue until April 9. In this study, Lysa acknowledges, "Reality often ends up so very far from the life we long for" and she offers "a safe place to share your disappointments, fresh Biblical insight to get you through painful situations, and life-giving perspectives for living in between Eden and eternity." Contact Robin at 892-3708 no later than February 24, if you'd like a study book.
WMU's Mission is to Inform and Inspire Christians to Influence Their World for Christ
WMU Challenges Christian Believers to Understand and be Radically Involved in the Mission of God Through:
Engaging in Mission Action and Witnessing
Developing Spiritually Toward a Missions Lifestyle
Participating in the Work of the Church and Denomination

Focus on WMU week is February 11 – February 17, 2019. Woman's Missionary Union's emphasis through 2020 is Unshakable Pursuit. "Our unshakable pursuit is to love God more, show His love unconditionally, and make disciples who make disciples." You'll be learning about "missions discipleship" as we respond to needs around us and learn about mission needs and "put what we learn into practice in everyday life." This week in February is a time to reflect on what our church and WMU have accomplished in the past year for the glory of God and what we are doing now to glorify Him.
The mission of WMU is to inform and inspire Christians to influence their world for Christ. There are opportunities for individuals and families "to grow in missions discipleship" through: "Praying for missions. Doing missions (mission action) and telling others about Jesus. Learning about missions—learning what the Bible says about making Jesus' name known everywhere, and learning what missionaries do. Supporting missions—giving for missions work and encouraging missionaries and their families. Developing spiritually toward a missions way of life—growing every day in our relationship with Jesus Christ…Since 1888, WMU has helped Southern Baptists take part in missions discipleship."
Christian Ministry Center
Remember the needs are year-round. When you buy some of these items and place in the containers in the Worship Center, it is important to pray for the individuals who will be using these items.
Food items including: canned fruit, potatoes, green beans, corn, sweet peas, mixed vegetables, pinto beans, pork & beans, lima beans, carrots, black beans, tuna, Sloppy Joe, beef stew, Vienna, luncheon meat, grits, oatmeal, flour, sugar, dry beans, rice, mashed potatoes, oil, pancake mix, syrup, jelly, peanut butter, Ramen noodles, and spaghetti sauce.
Toiletry items including:
toothpaste, soap, shampoo, toothbrushes, deodorant, feminine items, diapers size 4 & 5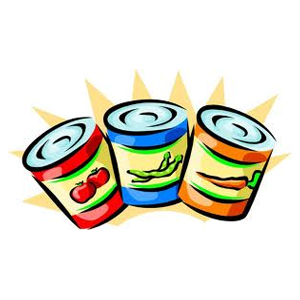 Cleaning & Paper items including:
dish detergent, laundry detergent, cleansers, toilet tissue.
Until April 21, we will be collecting items and monetary donations to provide health kits for ministry to migrants, to homeless, and to others who may be victims of natural disasters in our area. If you make a financial donation, please note on your check memo line "Women on Mission" and on your envelope, note "Women on Mission/Health Kits."
A large basket is available in the Worship Center for donation of items below:
1 Toothbrush
1 Wash Cloth
1 Toothpaste, 6 oz.
1 comb
1 Soap, 4.5 oz.
1 Bath Towel
Duffel Bags and Bibles for Foster Children in South Carolina
We will be collecting financial donations to purchase duffel bags and Bibles for foster children through South Carolina WMU. Many of these children are moved from their homes without preparation time and having to place all of their belongings in a plastic grocery bag or a plastic garbage bag. Receiving their own duffel bag gives them some sense of stability while receiving their own Bible provides a source of wisdom and strength they can explore and celebrate as they move forward in their lives. Please pray foster children and the foster parents. Please make your check payable to the church and mark the memo line and envelope "WOM/Duffel Bags and Bibles." We will collect donations through the end of May.
Missions Encounter and Annual WMU Meeting
Ebenezer Church in Florence; 9:30 a.m. on Friday, March 29, to 1 p.m. on Saturday, March 30. Come meet missionaries and be inspired as they share their first-hand stories of God's faithfulness and His miracles. Learn about ways you can get involved and respond to needs near and far in sharing the story of Jesus.
We're Here for You Day
It will be April 13, from 9 a.m. to noon in the Worship Center. This is when we offer gently used clothing to people in our community. This is only possible with your donations so please start your spring cleaning early and place your donations in the choir room. If you are able to help with sorting the clothing by sizes for distribution on Friday evening, April 12, or if able to help with the distribution on April 13, please let Robin know, 892-3708.

We have a goal of 200 shoeboxes for 2019. Your help is needed as we gather items each month to work toward that goal. For February, please donate toothbrushes, deodorant, and combs. Boxes are labeled in the Worship Center. To support this mission project with financial donations, please mark your envelope and/or your check's memo line "WOM/Shoeboxes" payable to FBC Gilbert. We also need donations of clean, used t-shirts for making jump ropes to include in shoeboxes. Place your t-shirts into the labeled box. T-shirts may be stained or printed but need to be either 100 percent cotton or at least an 80/20 blend to stretch as needed in making the jump ropes. A work date to make jump ropes will be announced when we have collected sufficient t-shirts.